ABOUT US
MDS Digital X-Ray, LLC is a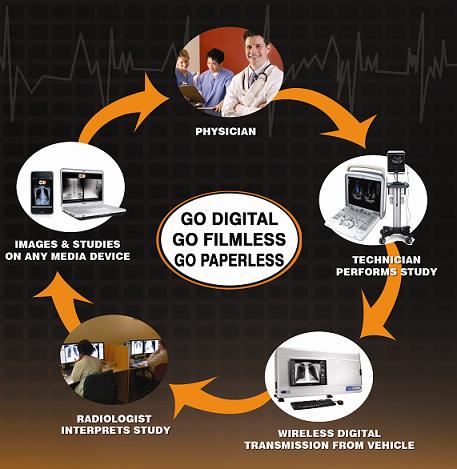 portable diagnostic imaging services company established with a mission to provide exemplary services and to sustain excellence.
MDS Digital X-Ray Services-On Call for Nursing Homes, Hospitals, Retirement Communities, Correctional Facilities.
Our vision is to be the provider of choice in the communities we serve by dedicating ourselves to the relentless pursuit of excellence in the services we provide.
Digital X-Rays, Digital Vascular Doppler, Ultrasound and Echocardiogram are the services provided by our business.
We have been providing these services, along with our associate companies, in the entire Mid-West, from our headquarters in Chicago, to Wisconsin, Michigan, Indiana and are continuing to expand.
Since 1998, we have built an outstanding reputation for quality, availability, reliability, responsiveness and professionalism. Several hundred of nursing homes, retirement homes, hospice care centers, etc., have trusted us with their diagnostic imaging needs.
Digital radiography, apart from being faster than conventional x-rays, also has the ability to be digitally enlarged, transferred, stored and retrieved, easily and cost-effectively. In addition, it subjects the patient to nearly 30% less radiation.